Reading Horizons Selected for State Curriculum Lists in AL, AR, CO, FL, and NM
KAYSVILLE, UT, January 19, 2021—Reading Horizons, a curriculum that emphasizes the fundamental principles of Structured Literacy, has recently been selected for state curriculum lists in Alabama, Arkansas, Colorado, Florida, and New Mexico. Reading Horizons prepares teachers to provide phonics-based instruction for K–12 students and students with dyslexia. Now more teachers across the US will be able to benefit from Reading Horizons professional learning, curriculum materials, and technology tools in remote, hybrid, and classroom settings.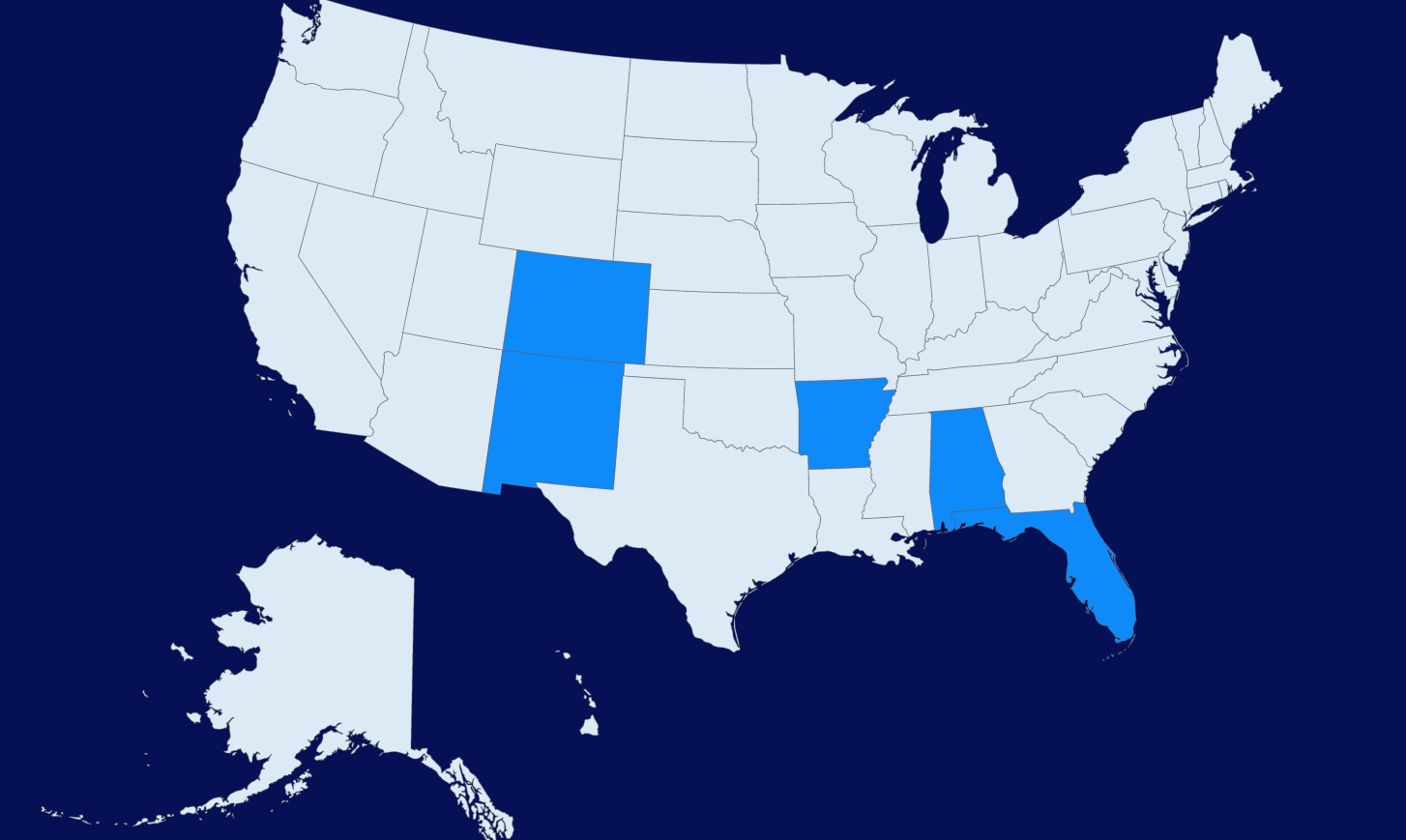 The Alabama Literacy Task Force named Reading Horizons on its Approved Alabama Literacy Act Intervention Programs List for K–3 reading and dyslexia intervention. The Alabama Literacy Act states that "each student in Grades K-3 who exhibits a reading deficiency, or the characteristics of dyslexia, based on the results of an early reading assessment, shall be provided an appropriate reading intervention program to address his or her specific deficiencies."
The Arkansas Division of Elementary and Secondary Education has included the Reading Horizons Discovery® program on the Arkansas Approved Science of Reading Curriculum List of approved K–6 core curriculum programs that are supported by the science of reading. The list is the first to review materials, resources, and curriculum programs that ensure quality reading instruction that is explicit, systematic, cumulative, and diagnostic. Out of the 46 programs that went through the two-part review process, only 26 qualified under these requirements.
In connection with the Colorado READ Act, the Reading Horizons Discovery® program was added to the 2020 Advisory List of Instructional Programming for Intervention Programming, specifically for phonics and word study. This list fulfills the requirement outlined in the READ Act for the Colorado Department of Education to identify quality reading instructional programs and professional development programs for use by local education agencies.
Reading Horizons programs were also added to the 2020–2021 Florida Instructional Materials Short Bid Report. The Reading Horizons Discovery® program for grades K–3 was added to the list for Basic Skills in Reading K–5 and Functional Reading Skills K–5. The Reading Horizons Elevate® program for grades 4+ was added to the list for High School Intensive Reading 1, 2, and 3.
Lastly, the Reading Horizons Discovery® program was added to the New Mexico 2020 Adopted Multiple List for K–2 Structured Literacy. According to the New Mexico Public Education Department website, this list was created because "each school district and charter school [in New Mexico] is required to provide timely, appropriate, systematic, scientific, evidence-based interventions for students displaying characteristics of dyslexia. While some comprehensive programs include structured literacy components, supplements may be required for intervention or when core materials do not adequately address structured literacy."
Reading Horizons is currently submitting its programs to additional state approval lists and RFPs. Contact your representative to learn more about Reading Horizons in your state.
About Reading Horizons
For almost 40 years, Reading Horizons has worked to make the principles of reading science practical for the classroom through professional learning, direct instruction materials, and technology tools. The program helps beginning readers, struggling readers, and English Language Learners of all ages find reading success. Reading Horizons products are research-based and use a multisensory system that provides explicit, systematic, and sequential decoding instruction. For more information, please visit ReadingHorizons.com.
Press Contact
Jacob Hanson
PR with Panache!
jacob@prwithpanache.com